It has been a while since my last blog post. January is difficult because it is the anniversary of the loss of my mother, and January carries the dread of February, which has too many sad dates. I have written about all of them- my dad's birthday and the day he died, which are only two days apart; Ben's birthday; the day my grandma died; the day that my cat Disney died; and my aunt Eleanor died on Valentine's Day. February is a month that I go through motions, knowing that I am going to hurt. The hurt of grief has become less agonizing. The dread of the dates with the hurt attached, however, is exhausting. I find myself wondering if I am doing grief right, if I am where I should be, and, if I am not, where should I be? Although I have felt like I have written it all, I felt compelled to explore my journey to date. I was hopeful that I would find some pixie dust, and I think I see the sparkle, even if it feels faint at times.
As always, Disney is the way that I sort through my feelings. One of the most profound quotes that has guided and comforted me is from The Fox and the Hound. I cry each time I watch the heartbreaking scene when Widow Tweed has to let Tod go and she tells him, "Goodbye may seem forever, farewell is like the end, but in my heart is a memory and there you'll always be."  I have so many wonderful memories and I take every opportunity to surround myself with them. During January and February, when I spend so much time remembering my favorite people, the memories make my heart ache. I feel more alone.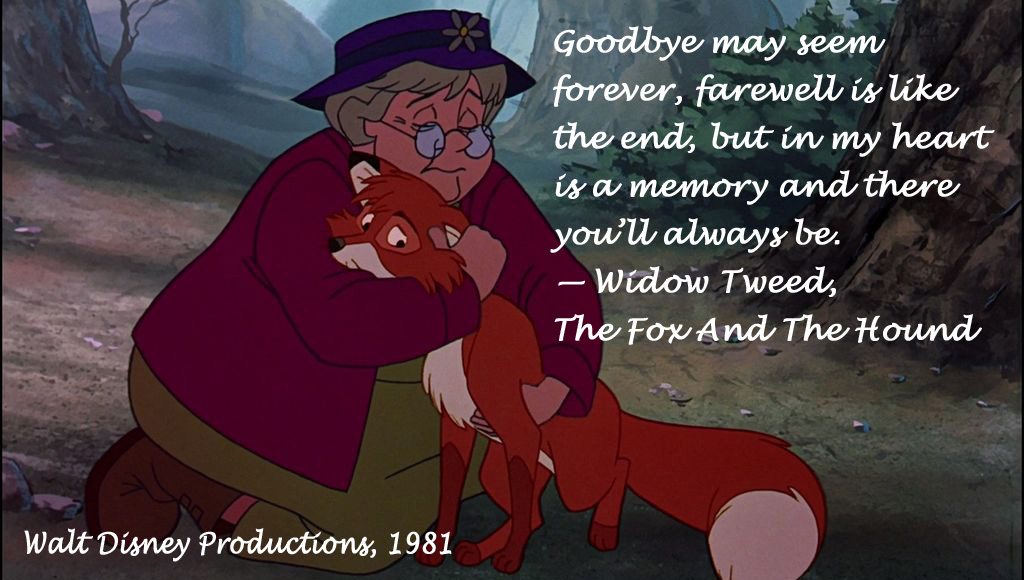 I was somewhat distracted on my dad's anniversary dates and on Valentine's Day, because my club did a Valentine candygram fundraiser for victims of the devastating earthquakes that hit Turkey Syria. A lot had to be done and the students were so excited to help others. Ellie was a teacher, so I know that she would have appreciated this. My dad did so much to help my students over the years, not only helping me to buy supplies, but also helping me to support some students to participate in school activities. My students and I joked that he worked harder than they did to learn Spanish because I was a Spanish teacher, and he watched Spanish language television stations, calling me with all kinds of questions. They knew when he was ill because I would sometimes let them know when I would be absent due to a surgery. And they cared. During parent conferences, I received genuine inquiries about his health. While I did not like to reveal much about my personal life, I do believe that my students learned life lessons about caregiving, compassion, and juggling a lot of responsibilities. I firmly believe Daddy was watching over us and smiling. We raised just over $200 that the club members chose to split between Doctors Without Borders and the International Rescue Committee. I am proud of the kids. I am only a little embarrassed to admit that I am proud of myself for plowing through those emotional days.
On Ben's birthday, I watched Monsters Inc. as is my tradition, because Ben loved it so much. I found myself bawling when Sully looks at the picture Boo drew of them, where he had attached the one wood chip he saved from her door. Mike reconstructed the door, and with the piece Sully had, Sully could once again visit Boo. I don't have a chip. I can't see Ben, or my dad, or mom, or grandma. I hold onto the memories, and I am so grateful for them, but a month of un-merry events puts the spotlight on their absence.
This year, because it is a school break, I decided to take myself to Philadelphia to see the new Disney 100 exhibition at the Franklin Institute. In 2008, for his birthday, I took Ben to Philadelphia, to that same museum, to see a Star Wars exhibition. I was not sure how I would feel about returning at the same time and to the same place. But, I am at a point where I plod through and acknowledge that I might be fine, and I might not, and I will just go with how I feel. As I got dressed the morning I was leaving, I decided to wear a necklace that was my mom's. Since she was a Disney fan, I thought this would bring a little bit of her with me. As I put it on, I was overcome with a deep sadness of the reality that all too often, I search for ways to bring my loved ones with me. I know that they are always in my heart, and I do sometimes feel their presence. Maybe I was thrown because the locket was an actual object and not the abstract thought of her being with me. It sent me into a tizzy, making sure that I was wearing something from each of them. I felt alone and frustrated. Still, I got myself together and got on that Amtrak train and headed to Philadelphia.
I was overwhelmed at the very start of the exhibition. There was an actually pretty bad hologram of Walt Disney welcoming everyone, but there were two quotes that have been very important to me, and to see them at the start simply made me cry. The first is, "We keep moving forward, opening up new doors and doing new things, because we're curious … and curiosity keeps leading us down new paths." This is a quote that expresses how I ultimately have explained my emerging from the depths of grief. The second is, "The way to get started is to quit talking and begin doing." I say this to myself as I work on my writing and efforts on behalf of kids who are caregivers, as well as strategize where I want my life to go. I suppose it is what led me to even go to the exhibition at a time that I thought might be challenging. I did quickly immerse myself in the exhibit, which has marvelous artifacts. I knew that Ben would be front and center of my thoughts because he would have loved to be there. I missed him because our love for Disney was a signature thread throughout our relationship. As always, I looked at things through his eyes. I made sure to take photos of the things that he would have enjoyed. I lingered at the artifacts that would have fascinated Ben. I talked to him in my head, which simultaneously helped me feel more and less alone. I did ask someone to take my photo with a Mickey statue. It's always awkward, but people are very nice. I could not help but wonder with sadness if I should just resign myself to being alone.
It could be that February will always be a melancholy month filled with the frustration that all those beloved people are gone. Still, I must find the pixie dust. In Up, Ellie left a final message for Carl that said, "Thanks for the adventure. Now go and have a new one." Despite my insecurities, indecisiveness, and aloneness, I do things like plan the trip to Philadelphia. I wanted to have a little getaway and to have some time to work on my writing in a different venue. In fact, that was a positive experience, and I am already thinking about my next little self-care and creativity getaway. It is a reminder that, as Joy and Sadness learn in Inside Out, sometimes joy arises from or coincides with anguish in unexpected ways. At least I know I have a huge cheering section of grim, grinning ghosts.