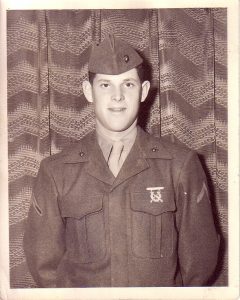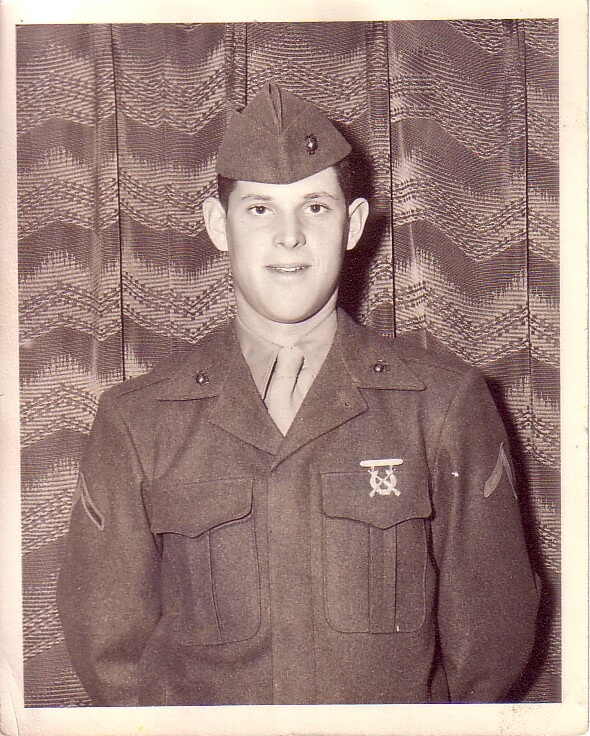 Today is Veteran's Day, and yesterday was the 242nd birthday of the United States Marine Corps. Because of these events, Daddy is probably on my mind even more than usual. I've written about how the USMC was so important to my dad (click here for more). He was such a patriot. He was also grateful to get such wonderful care at the VA Hospital and ultimately, in the palliative care unit. I was grateful for that, too. It certainly is not the case at all VA Hospitals around the country. And, I was grateful to have had the experience of meeting many veterans in that palliative care unit and feeling their dedication to this country. It fueled the pride in this country that I already felt, and as well as my devotion to the men and women who fight to keep us safe.
My dad was concerned about the young men serving in the military. He took such interest in the guys in our neighborhood who were returning after various deployments and were struggling to adjust to civilian life. I met some of these young men when I visited my dad and was amazed at how well my dad knew their stories. But, he genuinely cared about these "kids," as he called them. He felt they were the disenfranchised, abandoned by the government and that the general public did not relate to them.
Since today is Saturday, Veteran's Day, yesterday it was "observed" as a legal holiday. However, NYC public schools were not closed. My students asked me about it. I said my dad would be very upset. He would say that not keeping public schools closed is one more demonstration of the lack of respect for and appreciation of veterans. That makes me very sad and disheartened. It also bothered me because these public schools are places where military establishments target recruitment efforts. Over the years, I've learned that many of my former students joined the military. It would seem to me that the public schools would want to ensure that this holiday was honored, because many of their students will become veterans. Show and model respect. Encourage students to demonstrate respect for this country and for those who serve and put their lives on the line to protect it.
My thoughts are drifting frequently to my dad and his stories of days in the military. I know that he would be devastated by the state of affairs in this country under its current administration. However, he would continue to wear his USMC cap, proudly smiling if anyone thanked him for his service and eager to share stories. For that reason, with all of the patriotism that my dad instilled in me, I honor him and all veterans on this day, with a particular birthday shout on to the USMC! Semper Fi! Thank you for your service!