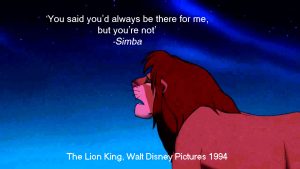 On the heels of the third anniversary of the loss of Ben, I got medical test results that indicated that further testing is needed. My doctor is not concerned and believes I'm fine, but says it should be addressed. I am a terrible patient, which any of my doctors will attest. Just going for a check-up comes with a lot of anxiety. Ben was much braver than I am. My cat, Disney, is much braver than I am. Now, I have to go to a different doctor, which causes a lot more stress. And, this doctor is away for the week. Normally, I email or call a couple of friends to vent and get suggestions. This time, I chose not to. I don't want to be the bearer of more sad news in my life, especially when I've been doing better. I guess this post will put it out there, but it is not something I want to discuss.
When my dad and Ben were ill, I was the dutiful and loving caregiver who accompanied them to every medical appointment. They were never alone. Likewise, when Ben was well, if I was nervous about an appointment, he accompanied me without my asking. Ben was frustrated that he could not join me when I called him from the emergency room that I had broken my shoulder, but he was still at home to comfort me. Things have changed. Two years ago, I had to have a pretty standard out-patient procedure. I had arranged, per protocol, to have a friend meet me afterwards, but I went to the hospital by myself. I didn't think it would be so much like going into surgery, so I was overwhelmed by the situation. My doctor is pretty good at anticipating and handling what a nervous wreck I am, but I was not dealing well with all of the strangers.  I don't think I ever felt so alone. It was then that I realized that I might carry Ben in my heart, but at times like this, the truth is that I am by myself. I am probably most comfortable as the caregiver rather than the caree, but this circumstance made me see that there are times I want to be cared for. I have wonderful friends who would be there if I ask them, but I no longer have that person who would be there without my asking. Thankfully, everything was fine. But, if there had been complications, or if there are any complications this time around, I am pretty much on my own to tackle them. Hopefully, my doctor is correct and I am fine. Right now, I'm having a little pity party and feeling like Simba- "You said you'd always be there for me, but you're not." Ben may be watching over me, but at times like this, it's not enough.
Life happens, healing happens, and setbacks happen. Disney always helps me deal with my feelings. The Lion King is just one of the films that's helped me deal with loss and grief (see that post by clicking here). Writing is another way that I cope with the setbacks. It helps me to channel my sadness and frustration. Writing sometimes takes the issue and breaks it down. It won't change my reality, but it does relieve some of my near hysteria. It was a good way to start this period of waiting to see this new doctor. I hope that anyone who reads this has strategies to help cope with sadness and grief. Feel free to share your own strategies in the comments, as they may inspire others.
I like to put a positive spin on things, so maybe I have to say to myself that this will be one more way that I learn that I am braver than I believe and stronger than I seem. I will remind myself that I am fortunate to be able to function independently and at least fairly wisely. For now, I just wish they were here.