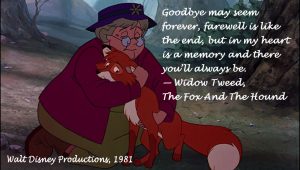 This time of year is always one filled with conflicting emotions. I am beyond elated and relieved that a school year has ended, but there are so many sad memories. Six years after losing Ben, I still find that I rehash events of those days. July 6 is the date I refer to as the day that everything changed- this is the day that Ben went into the hospital. From July 6 until his passing at the end of August, I rarely left Ben's side as he dealt with a feeding tube, a tracheostomy, pneumonia, infections, a lot of family drama, having to decide how he wanted to live and die with ALS.  July 8th was my mom's birthday. It was never a good or easy day, but spending that day with Ben in the hospital, not knowing what was going to happen to him, made it that much more stressful and compounded the emotion of this day.
Ordinarily, I don't make plans for milestone dates. I do not punish myself or insist on any kind of ritual of sadness. There have been years that I could barely get out of bed and surrounded myself with Ben's favorite Disney movies and The Little Mermaid, a film my mom and I had a great time watching together. Sometimes, I have just wanted to stroll through Central Park, feeding the turtles and the squirrels. I accept that I never know how I am going to feel, and I allow myself to follow my mood. I do not generally argue with people who tell me what I "should" do, but I also don't listen to them.
This year, I made plans to visit my forever friend, Dorie, and her husband Damian, during the time that spanned both dates. When we chose those dates, I did think about the milestones, but I did not feel conflicted about going away. I took Amtrak on July 6, which reminded me of the many long weekends Ben and I took on the train. Ben loved the train- even a seven-hour ride to Vermont! I miss those rides with him and the romantic getaways. During my ride to Dorie's, I did, however, find myself smiling rather than crying at the memories. Of course, we all find ways to rationalize things, but I believe that Ben would likely be pleased that I was doing something that would remind me of him and of us.
The milestones were definitely on my mind on those dates, but I was okay. I am fortunate and grateful to have wonderful friends who are patient with my sharing of memories but who help me live in and enjoy the present while I keep Ben and my mom in my heart.
I do have to admit that I was torn about buying tickets to see Bruce Springsteen on Broadway on the anniversary of the date of Ben's leaving the world. I had clicked on every single date and that was the only available date (at a barely reasonable price). It took a while to confirm the sale as I wondered if I could enjoy a concert, or anything else, on that date. I decided that I won't know if I don't just go, and hopefully, since Ben loved music so much, I will especially enjoy it through his eyes and with him in my heart. I generally believe in signs, so I would like to think that my finding a ticket on that date was a sign from Ben that it is okay, and I should go. Still, I am conflicted and hoping that this event works out as well and as enlightening as my visit to see Dorie.
The Fox and the Hound celebrated its 40th anniversary last weekend, on July 10. I have been thinking a lot about the quote from the heartbreaking scene when Widow Tweed tells Tod that "Goodbye may seem forever, farewell is like the end, but in my heart is a memory and there you'll always be."  This year will mark six years since Ben left the world, and I realized last week while I was away that I am getting better at balancing the memories and the love with being in the here and now and, looking forward. There is a tinge of discomfort at smiling and carrying on with life, but not a sense of guilt or emotional paralysis that leaves me on the sofa. In a way, has become a comfort that as I keep going, there are always memories that keep my loved ones close. They are not always good memories, as in Ben's going into the hospital, but I will say that more of the love stands out than the bad times or crises.
I have occasionally been told that writing my blog posts keeps me in the past and in grief. I disagree. As I revisit previous posts and look back at how I coped with the milestones over the years, I see that there has been a shift in my thinking and in my embracing of life. I see that I have made strides and have come through my experiences knowing that although my confidence is not strong, Christopher Robin was absolutely right that "You are braver than you believe, stronger than you seem and smarter than you think."
I hope that this post serves as some comfort and encouragement to anyone experiencing grief. Our timeframes and strategies for coping may vary, and we will probably always navigate unexpected ups and downs, but the memories and love always remain in our hearts.