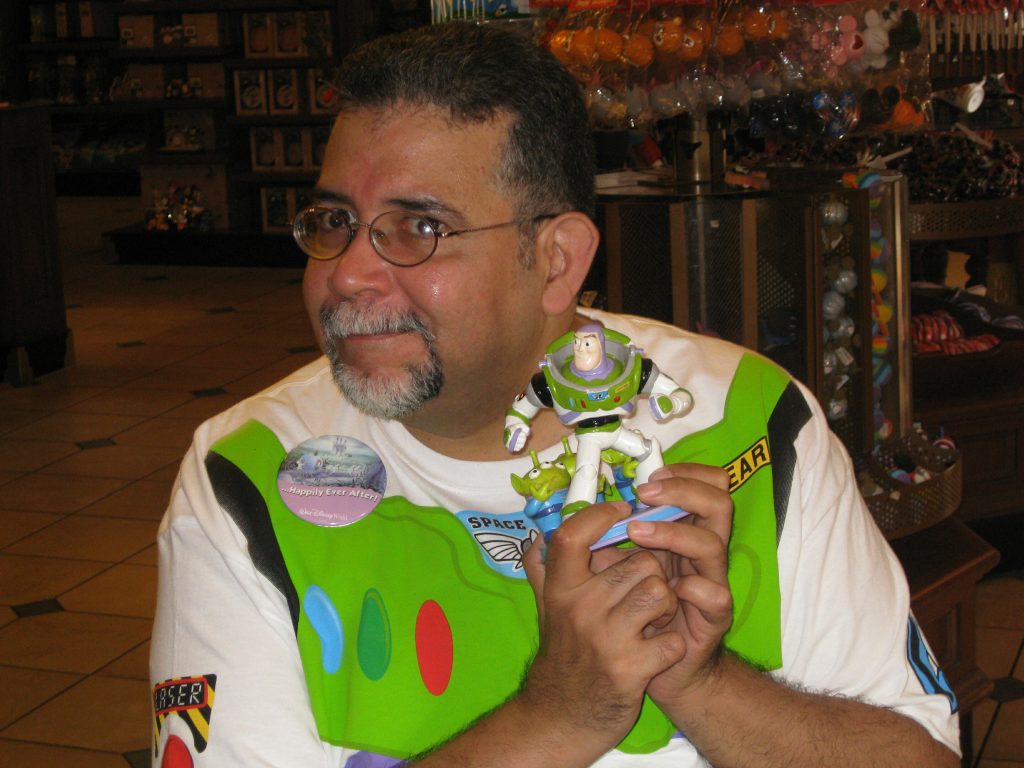 Today is National Grief Awareness Day. Of course, for anyone experiencing grief, there is daily awareness, adjusting, and coping. Grief is usually top of mind, and, at least for me, especially in the early days of grief, in those moments that it was not my driving thought, there was guilt to bring me right back to grief.
A few days ago, I posted about the eighth anniversary of Ben's leaving this world. I posted a photo that I love of Ben in his Buzz Lightyear shirt and holding a little Buzz toy. I am posting it again here. In the photo, Ben is also wearing a button that says "Happily Ever After." We got those buttons during a visit to Walt Disney World after Ben's ALS diagnosis. We had no idea how long our happily ever after would be. We tried not to dwell on that.
Since I posted the photo, I have been thinking about how I reconcile Ben's and my happy ending. Was it really happy? We had to make it feel so. And we did, especially at Walt Disney World. In the depths of grief, I often thought about that. I still do. The ending was far too soon, but there was a lot of joy and love, even in the troubled times. Life was not fair to Ben. It was not fair to us. Still, I am here. Sometimes I am lonely, sometimes I feel very alone. I try to focus on how we filled Ben's years with ALS with as much love and whimsy as we could. I made sure that he was surrounded by so much love and music as he left. As devastating as it was, the day he left was also beautiful, and I am proud of that. Now, the grief is a result of tremendous love that I was fortunate to experience.
Grief is tricky. It ebbs and flows. It is unpredictable. There are obvious setbacks and sharp pangs- milestone dates, holidays, and special occasions. At least we can brace for those. It is the unexpected things that set me on a downward spiral. Watching a film that has a scene with a loving mother, father, or grandmother always brings me to tears. Ironically, my tears turned to laughter when Ben, knowing exactly what would make me cry, would hand me the tissue he knew I would need without saying a word. Random events, things in stores, sightings, and anything that might pop up can bring a mix of warm feelings about loving memories and profound sadness. I have come to welcome all the feelings because I treasure the memories of my loved ones.
I co-exist with grief, but I have returned to the land of the living. I freely acknowledge that I still deeply feel the impact of grief in many ways, anticipated and unexpected, and that acceptance helps me to go with the flow and embrace the span of my emotions. Being comfortable with my feelings and reactions to grief has also taught me to be a bit guarded around people who tell me how I "should" feel and what I "have to" do to cope with grief.
Today seemed a good day to share these thoughts. I hope that when people understand that everyone processes grief in their own way and at their own pace, there will be less judgment and more compassion. Grief can be managed on our own, with the help of our loved ones, and/or through support groups or therapy. Most important, our feelings are okay, and they are our own, just as were our relationships with those we loved and lost.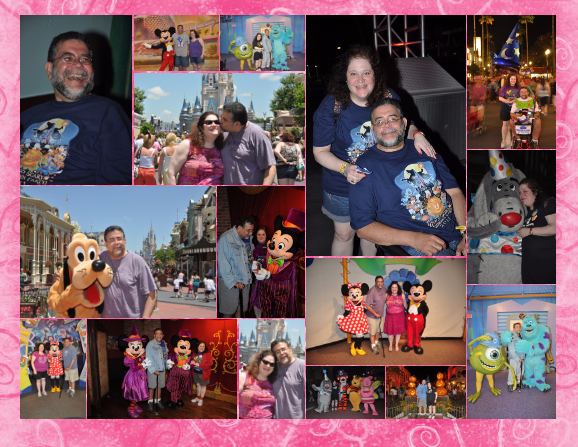 #NationalGriefAwarenessDay